The Winner takes it all - EFIA members celebrate awards success
Since 1972 the European Flexographic Industry Association (EFIA), headquartered in the UK, has been supporting the entire flexographic print supply chain with support tools and initiatives to drive the industry forward with higher levels of recognition, operational efficiency and technical knowledge.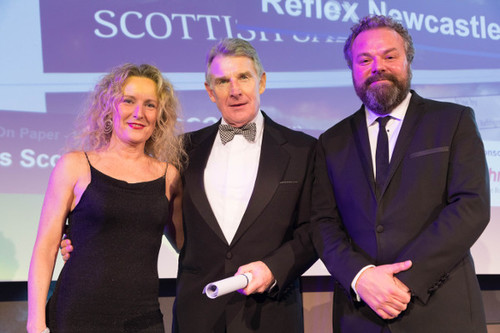 The EFIA Industry Awards Gala Dinner is an important event in the flexo calendar to celebrate flexographic print quality, efficiency, innovation, technical development and sustainability. This year the Gala Dinner took place at the Vox Conference Centre, Birmingham NEC where this specialist industry came together with all its partners to recognize the best of the best in flexographic printing.
Traditionally, Lohmann as one of the most successful plate mounting tape producers took the cake this year! The excellent Lohmann plate mounting tapes helped the customers of the "Bonding Engineers" to win 18 flexo awards in gold, silver and bronze. Therewith, Lohmann is triumphant victor of the competition.
Bob Drew, National Sales Manager and "Flexpert" for Lohmann UK said:" These winning entries are clearly a statement for our high quality and solution driven tapes. As Bonding Engineers & Flexperts we live our smart bonding approach philosophy which focuses on holistic customer service and innovative product development. Our goal: We want that our customers achieve "real print artwork". Congratulations to all the winners."