Lohmann adhesive tapes provide protection against burglars
It's not quite top on the list of house owners yet, but the desire to protect oneself and one's property from burglars is becoming increasingly important.
Therefore, it is no wonder that window manufacturers increasingly advertise with so-called break-in resistance. Especially bonded windows offer clear advantages. The decisive factor here is the method: The technology referred to as direct glazing, the bonding of the insulation unit in the window casement, creates an additional load transfer. No matter whether wood, PVC or al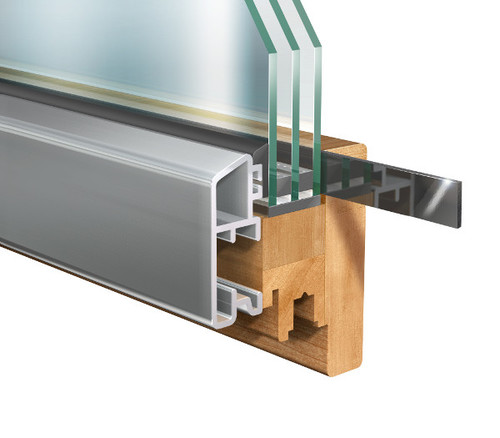 uminum is bonded together, this innovative technology allows builders to come closer and closer toward their personally ideal window. In addition: In Germany, an investment in security technology is subsidized by the federal government.
This is a development that has also been recognized by the "Bonding Engineers" of Lohmann. At this year's "Fensterbau Frontale", which takes place from 21 to 24 March in Nuremberg, they will present their recently certified adhesive solutions for break-in resistance. A window is denoted as break-in resistant if the offender is faced with mechanical resistance for a certain period of time during the break-in attempt. In order to take the different procedures, areas of operation and types of perpetrators into account, DIN EN 1627 differentiates between seven different classes. Lohmann adhesive solutions have been certified by the PfB Rosenheim (Test Centre for Building Components Rosenheim) for the window manufacturer Teba in Hermeskeil in resistance class RC2. Specifically, this means: Protection against physical violence and simple tools such as screwdrivers, wedges or pliers. The two newly developed adhesive tapes DuploCOLL® 56053 and 56055 are utilized in two widths and thicknesses for coated wood-wood and wood-aluminum constructions.
The comprehensive and certified wood-aluminum system will be on display at the fair in Nuremberg. Visit us in Hall 7, Stand 420 and take the opportunity to meet and speak with our "Bonding Engineers".